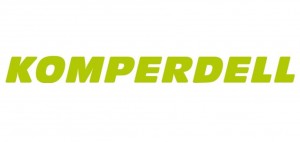 * NORDIC-WALKING * HIKING * SKIING * PHOTOGRAPHY * BODY-PROTECTION * SNOWSHOES
Pole manufacturers for over 80 years, this Austrian company keeps breaking new ground with exciting new designs and concepts.
Thomas Roiser, the third generation of his family to run Komperdell, is rightly proud of the company's 'all-under-one-roof' factory in the beautiful Mondsee region of Austria. Komperdell has now been producing superb trekking, mountaineering and ski-poles for over 80 years, and although we're not claiming to have been with them from the start (!), we love their ongoing dedication and commitment to quality. Not only because they produce beautifully-crafted, innovative products, but because they're one of a handful of outdoor equipment companies offering a No-Questions-Asked 3-year warranty.
CONTACT FIRST ASCENT ABOUT THIS BRAND
Find a
Retailer
Looking for a particular brand or product in your area? Use our retailer search function to locate your nearest stockist.
search for Retailers