Ocun Bio-based Dyneema Quickdraws
Posted By: Toby Published: 16/11/2023
LIGHTER, SAFER AND SUSTAINABLE!
Sustainably sourced, same incredible performance.
Universal quickdraw set combining advantages of key lock and wire carabiners. Hawk quickdraws were crafted by harnessing the power of lightweight carabiners in combination with the ground-breaking Bio-based Dyneema® mat​erial. These quickdraws are versatile and perfect for multipitch climbing. Bio-based Dyneema® exhibits remarkable strength and exceptional durability against abrasion, chemicals, and UV radiation. Unique 2 layers construction increases the safety and lifespan.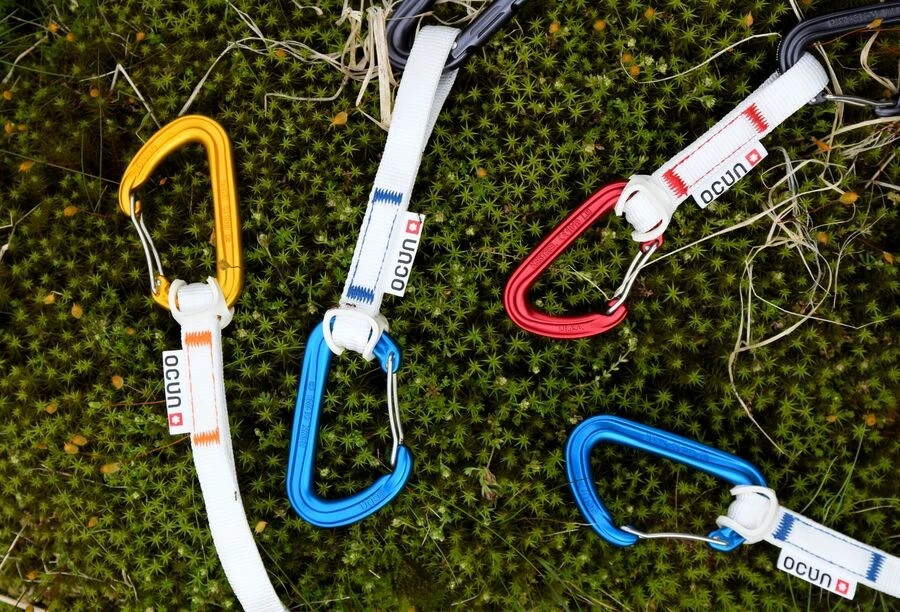 The Hawk quickdraws have two options:
Option 1:

Hawk QD Combi with top Hawk straight carabiner with a straight keylock for easy clipping and bottom Hawk wire carabiner with a wire lock that eliminates gate flutter and freezing.

Option 2:

Hawk QD Wire with top and bottom Hawk wire carabiner that makes it the lightest quickdraw of this size.
These quickdraws have won the Editor´s Choice in Outside Magazine in category Best Gear 2023 and UK Outdoor Industry Awards 2022.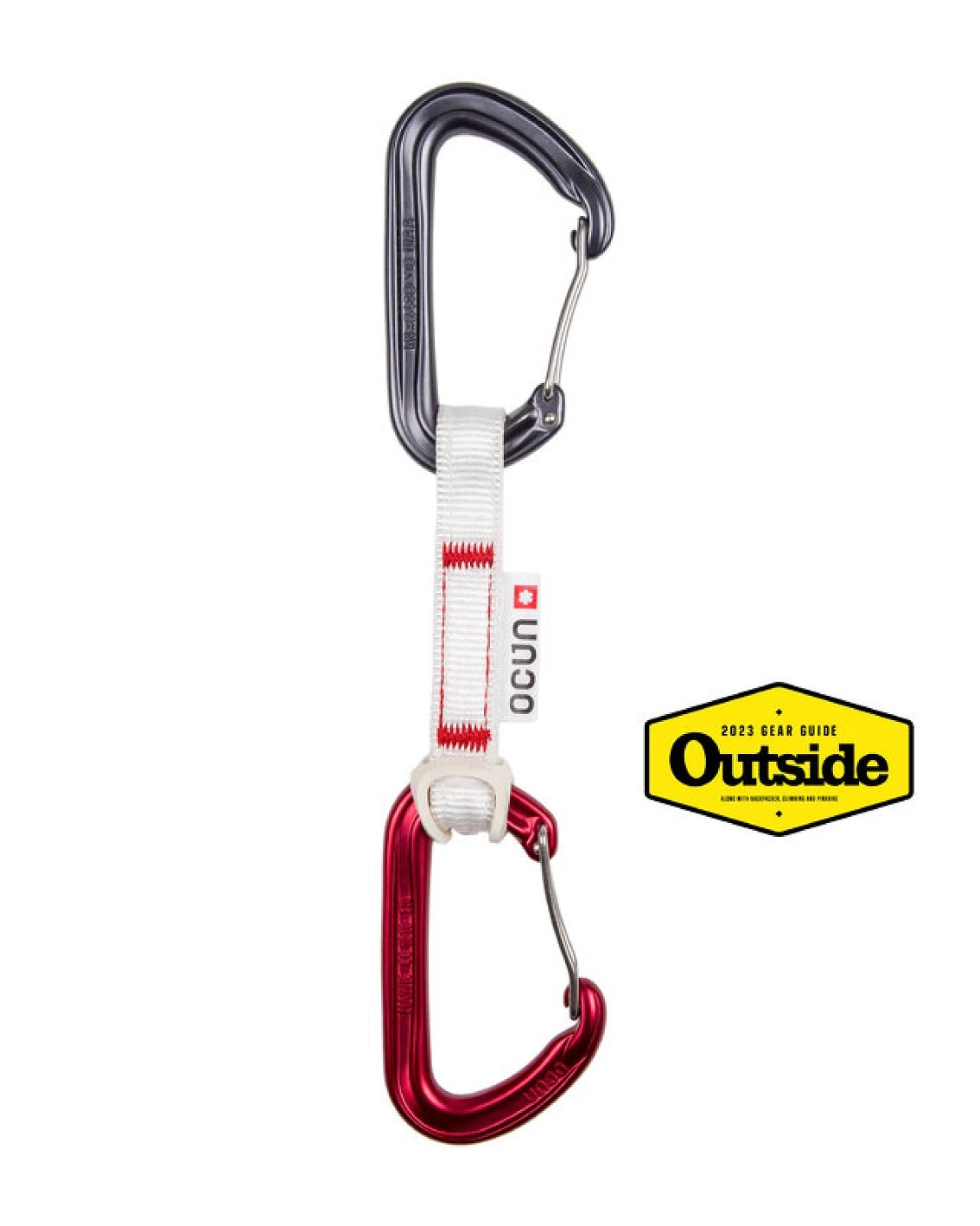 Main Features:
81g
5-pack
10 cm length
Rubber Biner fix keeps the lower carabiner in the correct position
Major axis strength 24 kN
Sustainable
Meets EN 566, EN 12275 and UIAA 121 standards
Revolutionary Bio-based Dyneema®
Bio-Based Dyneema® is made of fibres sourced exclusively in accordance with strict standards of circular economy. Raw material used for its manufacturing is by-product from timber and pulp industry. We decrease our dependence on fossil sources thanks to Bio-based Dyneema®. Its technical properties are exactly the same as those of conventional Dyneema® - it is extremely strong and highly resistant to abrasion, chemicals and UV radiation. The use of Bio-Based Dyneema® in our slings is our contribution to the sustainable future.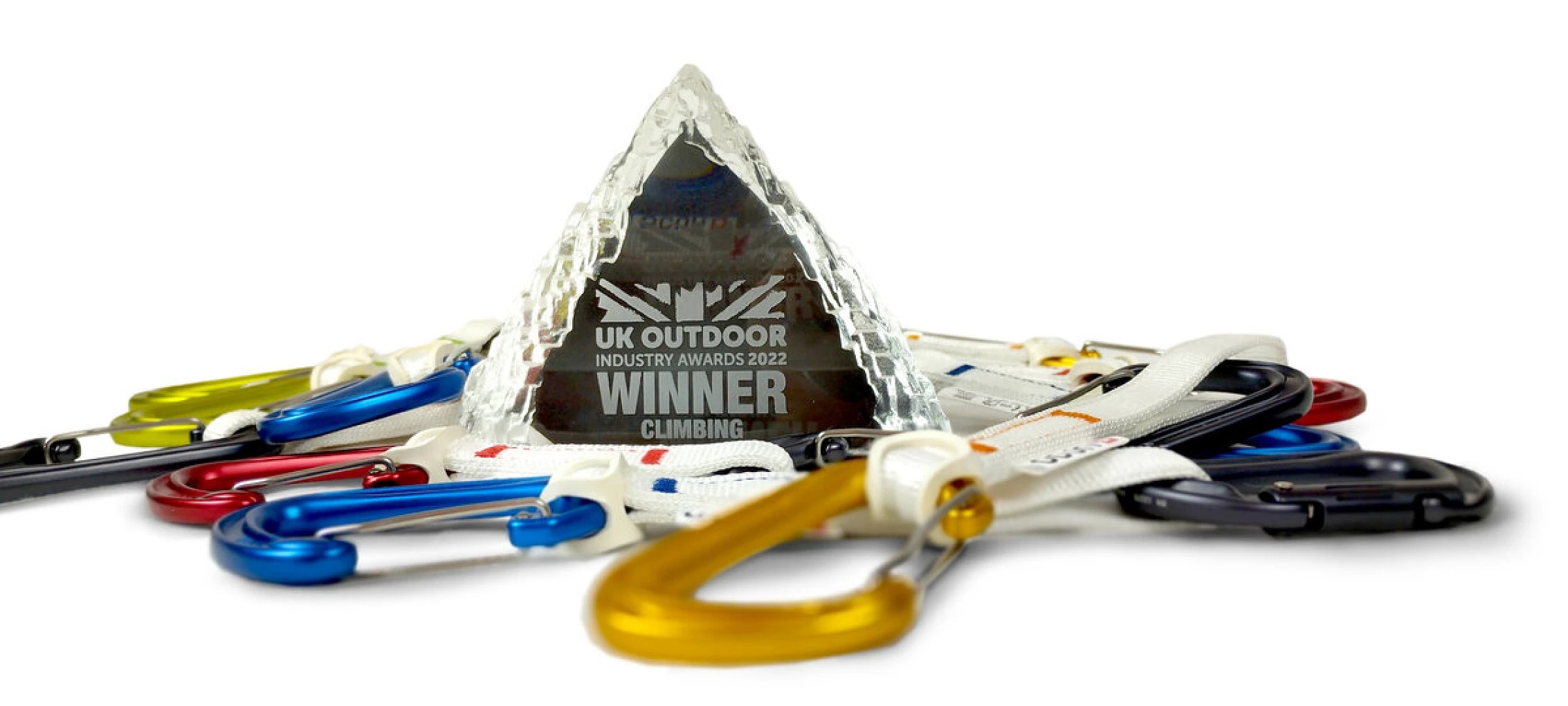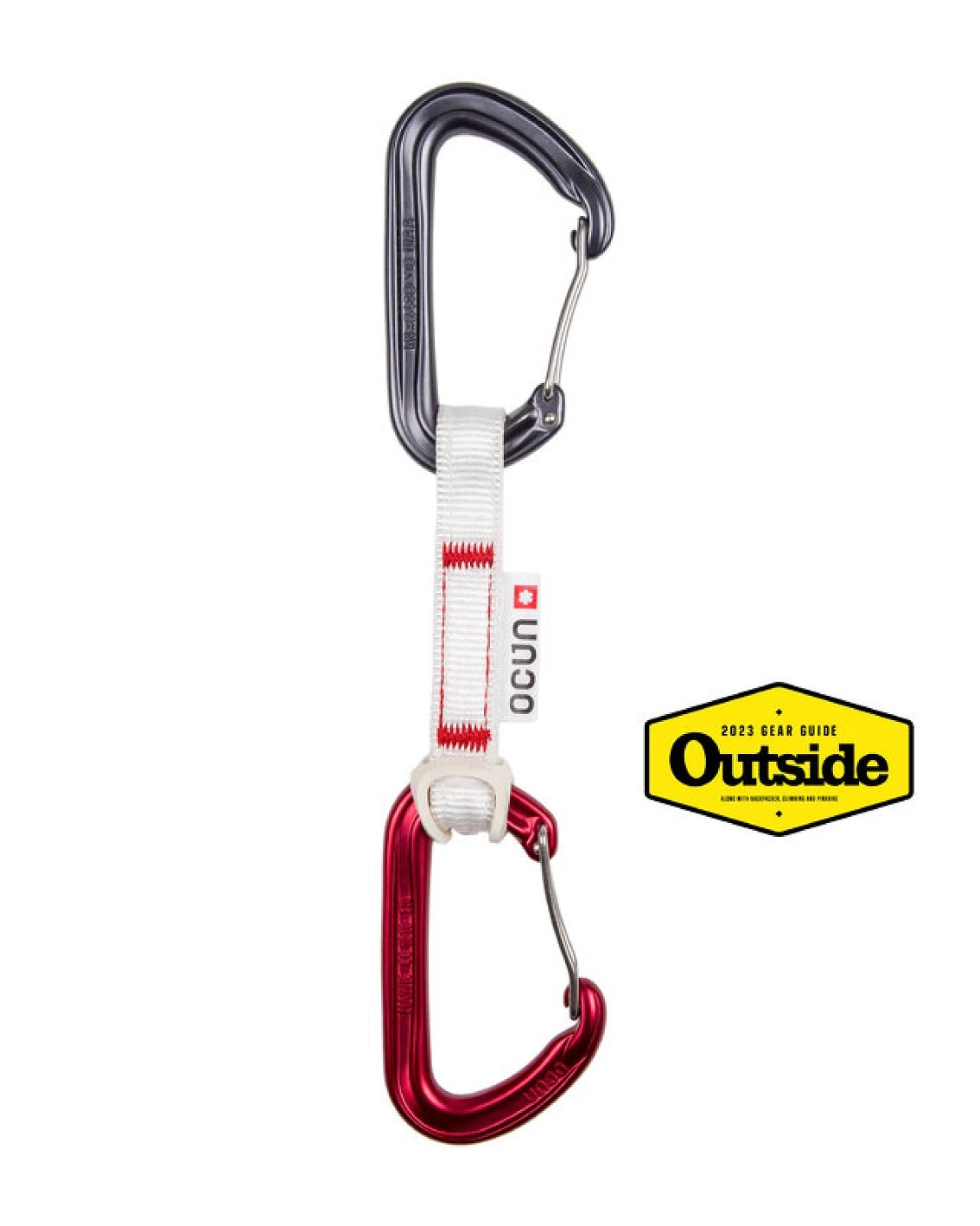 You can now be in with the chance of winning your very own pair of these fantastic quickdraws by simply clicking the link below and heading over to the UKC website to enter.
https://www.ukclimbing.com/gear/competitions/win_a_quickdraw_set_of_hawk_bio-based_dyneema_by_ocun-15332

Comments
BACK