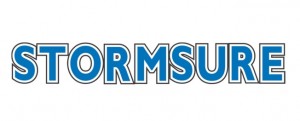 * REPAIR KITS * ADHESIVES * REPAIR TAPES * PATCHES * ZIP REPAIRS * PROOFING SPRAYS * POLYMERS *
When you really, really need something to stick!
One of the least-hyped brands we've ever come across, Stormsure is a no-nonsense, multi-purpose repair 'system' that deserves to be a mandatory piece of kit for everyone involved in outdoor activities, camping, caravanning & watersports.
From amazingly strong bonding glues through to adhesive tape strips and proofing sprays, Stormsure's products really do what they say on the tin (and tube, and bottle!). Their repair system's unique strength is its flexibility; Stormsure's patches and glues actually move with the material they're attached to, rather than becoming brittle. Packaged in travel-friendly tubes and strips, they're the perfect portable DIY repair kit!
CONTACT FIRST ASCENT ABOUT THIS BRAND
Find a
Retailer
Looking for a particular brand or product in your area? Use our retailer search function to locate your nearest stockist.
search for Retailers
News
A boat of two halves? No problem - we can fix it!
Challenged with repairing a boat cut in half, could Stormsure's legendary flexible glue do the job? Watch the video to find out... READ MORE