LifeStraw Personal - Where It All Started
Posted By: Jason Published: 09/07/2020
5 Years' Worth of Safe Drinking Water in the Palm of Your Hand!
The original, award-winning ultralight personal straw filter for outdoor sports, survival and emergencies.

It's been a long time in the making

Back in 1994, Vestegaard began working with The Carter Center to eradicate the Guinea Worm disease, creating a simple mesh filter to remove the Guinea Worm from drinking water. Development continued and in 2005 the award winning portable LifeStraw Personal water filter was created, transforming dirty water into safe drinking water.
What Makes It So Good?
Removes bacteria, parasites and microplastics

Durable and ultralight: weighs only 2 ounces (0.10 lbs)

Long-lasting: filters 1,000 gallons (4,000 litres), enough drinking water for an individual for over 5 years

Ultimate survival tool, no shelf life, easy to clean and store, used and tested all over the globe

This product gives back: One product, one school child, one year of clean water
The original ultralight backpack and travel-friendly "straw" filter, the LifeStraw Personal makes contaminated water safe to drink by removing bacteria and parasites, preventing the majority of waterborne disease. Use it to drink directly from streams and lakes, or fill up a container and use your LifeStraw Personal to enjoy clean water on the go. The LifeStraw Personal has unlimited shelf life and once opened can provide an individual with more than 5 years of safe drinking water.
The microbiological membrane filter removes:
99.999999% of bacteria (inlcuding E.coli)

99.999% of parasites (Giardia, Cryptosporidium, etc)

99.999% of microplastics
So whether you are travelling the globe (when it's safe) or just out in the mountains, the LifeStraw Personal is a kit essential giving you that added bit of reassurance, knowing you can always access clean water whenever and wherever you may be!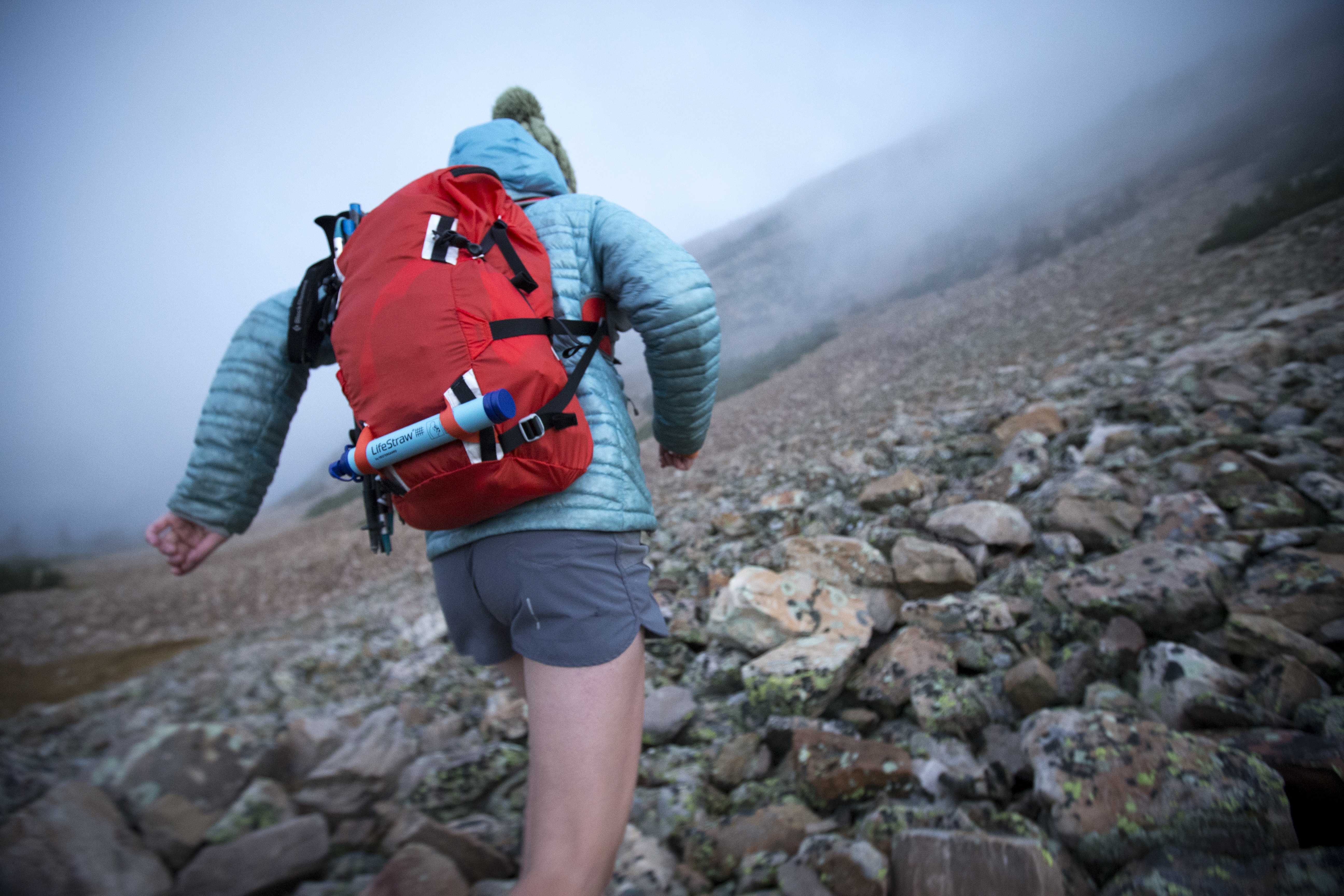 Comments
BACK