New Luci Big String and Luci Beam now Available!
Posted By: Toby Published: 16/05/2023
Spring is defiantly upon us (at least according to the calendar date) and with the weather slowly warming up it's time to start getting ready for Summer. Two new products from MPOWERD Luci lights now on stock – a supersize version of the ever-popular String Lights, plus an innovative solar charging head torch / hand torch.
MPOWERD Luci Big String & Power Hub : srp £69.95

Powerful and expansive, Luci Solar String Lights + Power Hub provides up to 40 hours of energy-efficient light on a single charge. Featuring a 44 ft nylon-braided cord, 20 shatterproof bulbs, and 40 warm white LEDs, and a detachable 4,000 mAh rechargeable battery with mobile charging capabilities, these solar string lights provide illumination and ambiance to any outdoor space. With the completely detachable hub unit, you can remove and recharge the unit via the solar panel or built-in USB port, all while leaving your String setup intact. These weather-resistant string lights are the ultimate in overhead lighting. So, whether it's a backyard, an RV, or a cosy campsite, Luci Solar String Lights 44' turns any outdoor space into a welcoming one.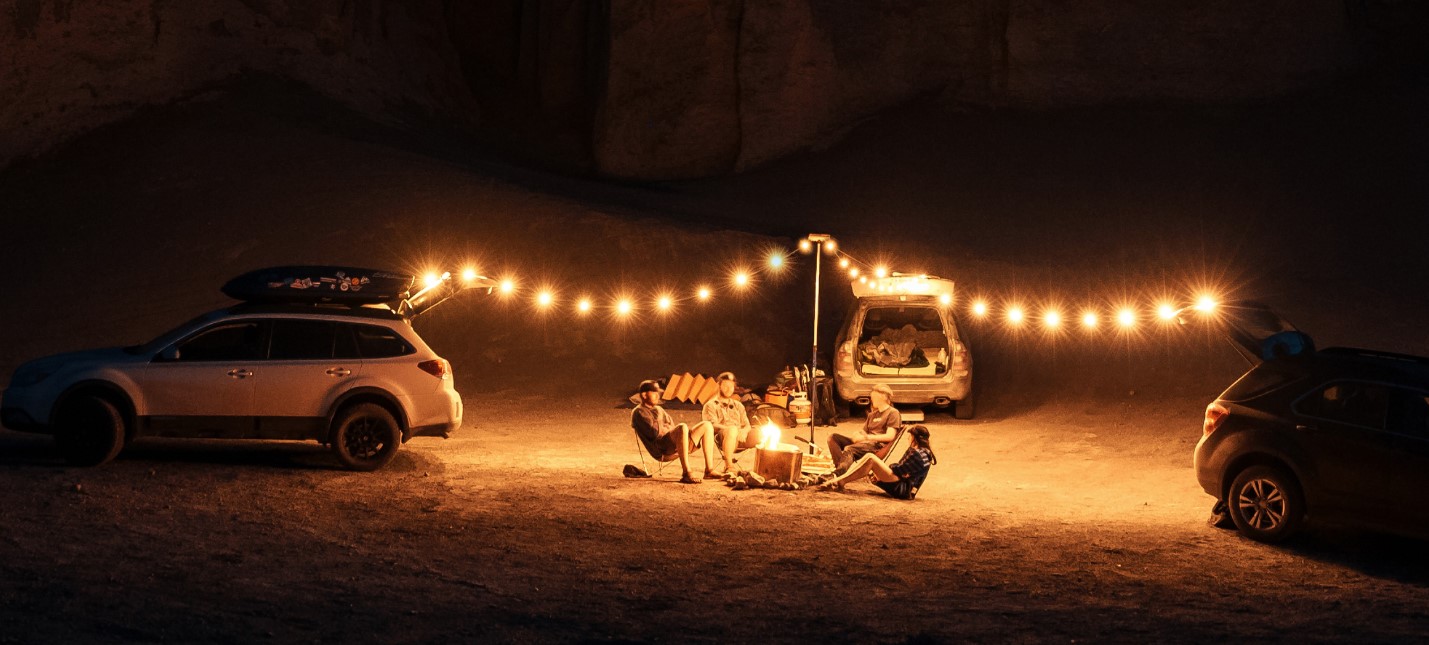 Product features
· Expandable and detachable design
· 44 ft nylon-braided cord
· 40 warm white LEDs in 20 nodes
· Built-in USB ports
· Water resistant: IPX4
· Operating temp: 32°F - 113°F (0°C - 45°C)
· 1 year manufacturer's warranty
Product Functions
· Unit can be detached from String
· 3 modes: Low (20 lumens, up to 40 hours), medium (70 lumens up to 24 hours), high (140 lumens up to 8 hours)
· Shines up to 140 lumens
· 2 second quick shut off
· Battery level indicator
Charge
· Lasts up to 40 hours on a single charge
· Recharge via solar or quick-charge USB (3-5 hours)
· Rechargeable 4,000 mAh Li-ion battery
· Monocrystalline solar panel
Dimensions
· Diameter: 17.8 cm
· Height: 7.3 cm when closed
· Weight: 745g
MPOWERD Luci Beam : srp £69.95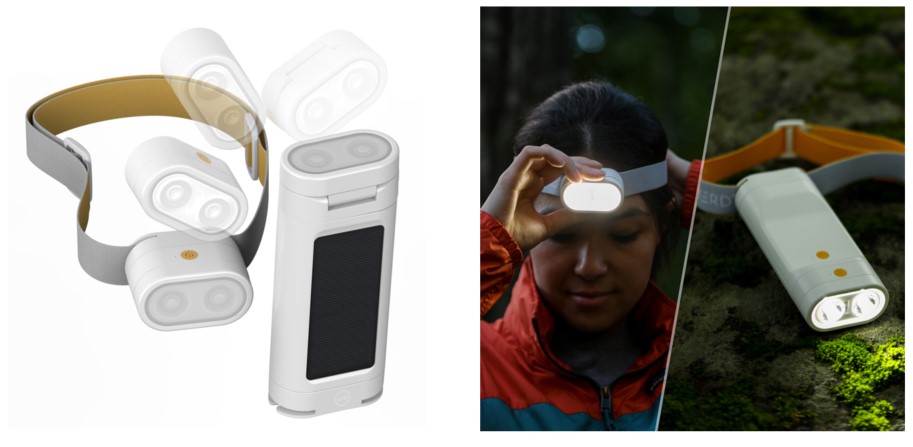 Delivering up to 300 lumens, a water-resistant body, and transformative design, this long-lasting and rechargeable light delivers impressive performance with the ability to switch from handheld to headlamp in a snap. From setting up the tent at night to looking for something in the attic, this convenient and first-of-its-kind 2-in-1 Headlamp and Flashlight provides light wherever and however you need it.

Set includes: 1 headlamp body, 1 headlamp mount, 1 flashlight body, 1 headband/wrist strap, and 1 micro-USB cable.
TECH SPECS

Headlamp
• 650 mAh Lithium-ion battery
• Battery indicator
• 2 white LEDs / 2 red LEDs
• High mode: 300 lumens - 2 hours
• Medium: 100 Lumens - 6 hours
• Low: 10 lumens - 24 hours
• Dimensions: 62 W x 45 L x 35 H mm
Flashlight
• 4,000 mAh Lithium-ion battery
• Battery indicator
• 2 white LEDs / 2 red LEDs
• High mode: 300 lumens - 4 hours
• Medium: 100 Lumens - 12 hours
• Low: 10 lumens - 30 hours
• Dimensions: 62 W x 149 L x 35 H
MPOWERD : Proud to be a certified B-Corp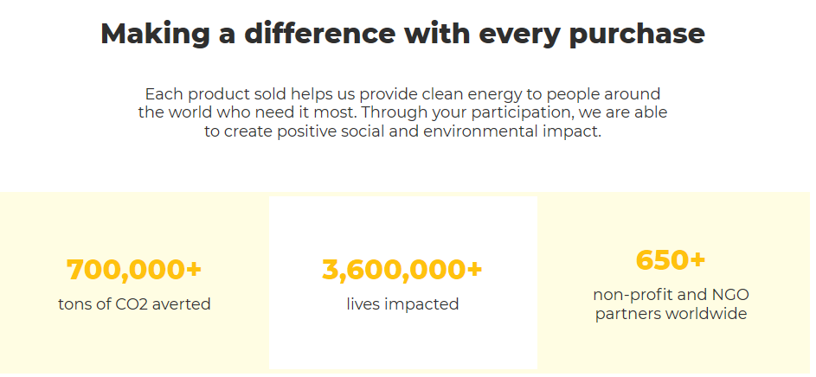 Comments
BACK