OIA 2022 Product Award Winners
Posted By: Jason Published: 09/09/2022
Outdoor Industries Association (OIA) 2022 Awards
This week saw the Outdoor Industries Association 10th Annual AGM & Conference in Sheffield where many large and small outdoor distributors, retailers and brands gathered to discuss the current challenges and opportunities facing the industry.
On Wednesday evening the results of the 2022 OIA product awards were announced.
The judging panel included many well respected industry experts including; Nick Hallissey, Alex Roddie, Tina Collins, Iain Duff, Ben Weeks, Harriet Cavill and Gary Fine, as well as a public vote.
We are extremely pleased to announce that First Ascent has 2 category winners!
Climbing Category Winner - Ocun Bio-Based Dyneema Quick Draws
Available from Spring 2023, Ocun's new bio based dyneema quick draws use sustainably sourced materials without any compromise of the quality and performance of the product.
The raw material used for its manufacturing is a bi product from the timber and pulp industry. Its technical properties are exactly the same as those of conventional dyneema – extremely strong and highly resistant to abrasion, chemicals and UV radiation.
Bio-based fiber – sustainably sourced, same incredible performance
Accessories Category Winner - LifeStraw Peak Series Collapsible Squeeze Bottle Water Filter System
It's time to stop carrying around a bag of plastic parts and multiple water bottles. LifeStraw's redesigned Peak Series Squeeze Bottle is an all-in-one water storage and filtration device.
Ultralight and collapsible weighing just 110gs, it's a multifunctional solution – use it as a straw filter, storage solution, squeeze system or connect to other Peak Series systems to best fit your requirements.
The filter membrane density has been optimized for superb flow rate and the over-cap features and smart seal mouthpiece prevent leakage.
Made from premium materials, it's durable enough to last you on your long-haul adventures without having to worry about rips, tears, and punctures. LifeStraw's Peak Series will be available from Spring 2023.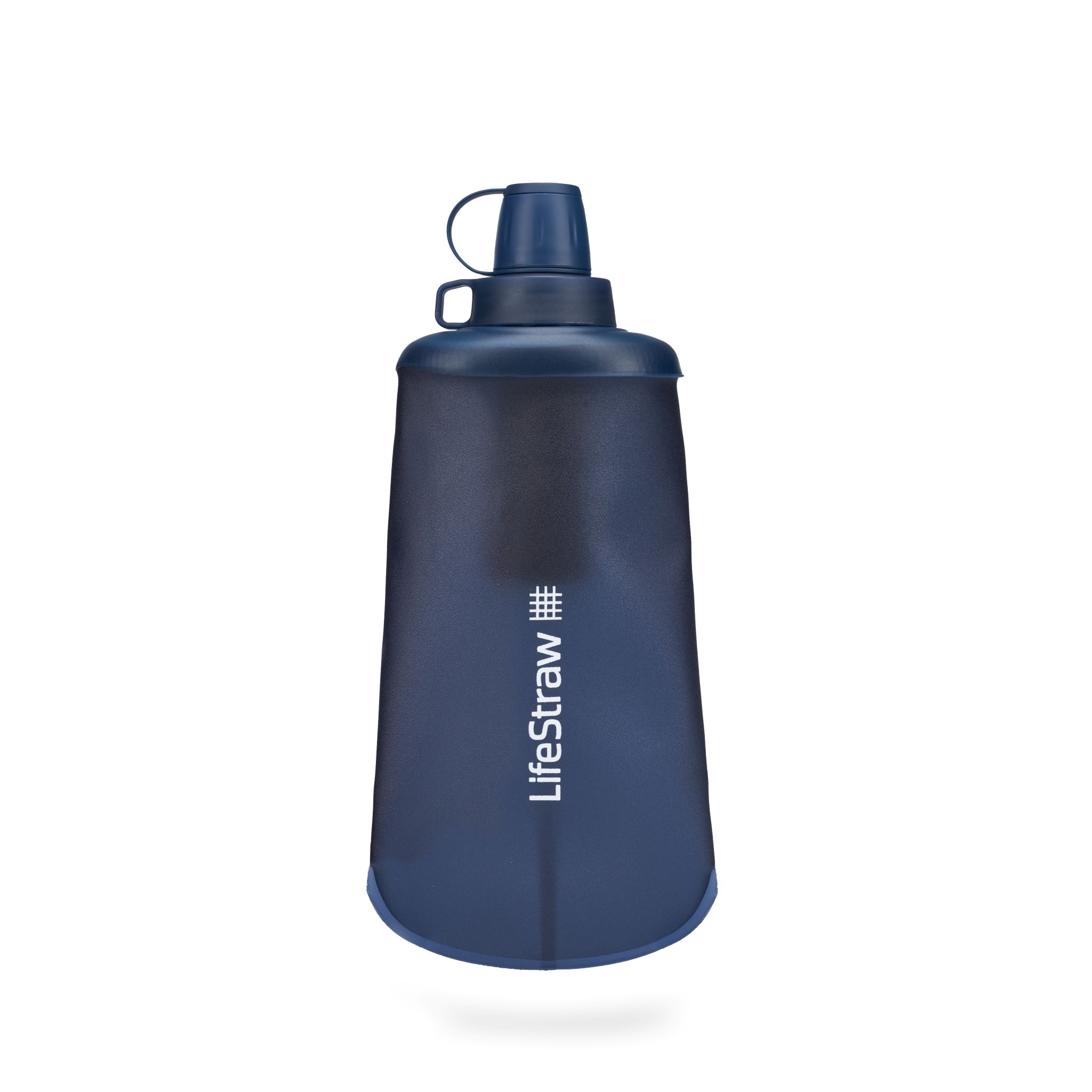 Comments
BACK